4 Things to Remember Before Selling Your Junk Car
Whether "old reliable" took its last trip to the grocery store and called it quits or your front yard resembles something of a car graveyard, the option of selling your junk car for scrap value is an incredibly profitable option to take when deciding how to properly recycle your vehicle.  As auto-recycling experts, West Virginia Cashin can help you get the most out of your old car and divert waste from ending up in a landfill!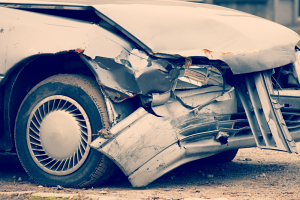 Before you make the trek to our Nitro facility, here are some important points to remember before you recycle your car:
Prior to selling your car, be sure to thoroughly check the interior of your vehicle for valuables that you may have misplaced or forgotten about – they don't unflatten well after being crushed.
Remove your license plates from the vehicle before selling your car; some states require that you return plates to the DMV when scrapping.
When transferring ownership to West Virginia Cashin, make sure that you have a clear, matching title for the vehicle you are selling. This is not only a requirement, but it will help you end any insurance plans on the car in subject.
If the car is in running order, be sure to use up the gas as much as possible – don't let it go to waste!
How do you know when it's finally time to scrap your car? Learn more about our auto recycling services by contacting West Virginia Cashin today!