Plastic Drop-Off
Americans Use 4 Million Plastic Bottles Every Hour
West Virginia Cashin Recyclables helps many companies and households meet their plastic recycling needs in the region. We strive to increase the percentage of recycled plastics by offering convenient solutions for unwanted plastic materials. Please note that while we can accept plastic, the value of the material in today's marketplace cannot allow us to pay customers for it.
Industrial Plastic Recycling
Plastic scrap left over from manufacturing processes can build up, requiring additional effort in waste management. Trust a professional, contact us today for a free assessment.
Learn More>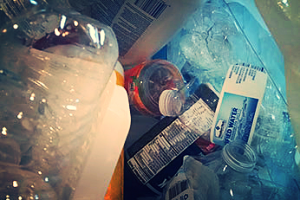 Household Plastic Recycling
West Virginia Cashin provides an easy and convenient way to get rid of your plastic responsibly.
Check out our list of Acceptable Plastics that we recycle:
#1 PET Plastic Material
#2 HDPE Plastic Material