Tires
Tire Collection Program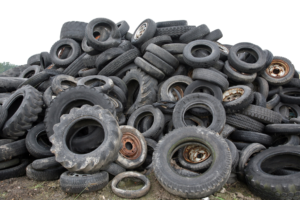 West Virginia Cashin is partnering with the  WV Department of Environmental Protection and the Putnam County Solid Waste Authority to collect scrap tires in an environmentally friendly manner in compliance with local, state, and federal regulations.
We are collecting up to 10 tires (with or without rims) per person every first Friday of the month. From 9am to 2pm, you can drop off your tires at 1 Pickens Rd in Nitro, WV.
Please bring an ID for tire drop-off. No businesses and Putnam County residents only..
Check out our list of tires that we recycle: