Scrapping for Beginners
Are you looking for ways to make extra cash but not sure where to start?
Have you thought about recycling old metals or what we in the business call 'scrapping'? Scrapping is an environmentally friendly way of getting rid of old parts and appliances that are lying around while adding extra bucks to your wallet. It may seem daunting at first, but scrapping with WV Cashin Recyclables is as simple as riding a bike – all you need is a little bit of time and patience.
Here is the beginner's guide to scrapping with WV Cashin:
1. Assemble your scrap material
We accept a wide range of materials, from vehicles and appliances to paper, tires, and certain metals. All acceptable items can be found on our website.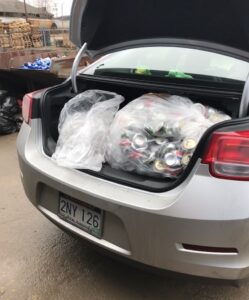 We do not accept plastics of any kind, glass, or electronics.
2. Drive to WV Cashin
After you've loaded your materials into your vehicle, head to WV Cashin. We're located at 1 Pickens Road in Nitro, West Virginia.
3. Pull up on our large scale
You and your haul will stay in your vehicle until the traffic light on the scale gives you the green light to pull forward. You'll then make your way to the back of the scrap yard.
4. Drive back to unload
Get a hand with unloading your items from the Cashin crew!
5. Head to the lobby to see Bethany
Once you've unloaded your items, you'll head to the lobby to chat with Bethany. She will provide you with a receipt that will need to be scanned at the self-service ATM.
You can keep up-to-date with Cashin's metal prices on our website.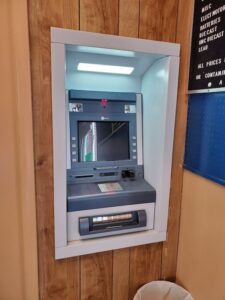 6. Use our self-service ATM, scan your receipt, and CASH out!
The ATM will dispense your cash, and then you're finished! Pretty simple, right?
For more information on the process, prices, or acceptable metals, please call 304-755-5187.